Putting action to the idea that all deserve safe, secure housing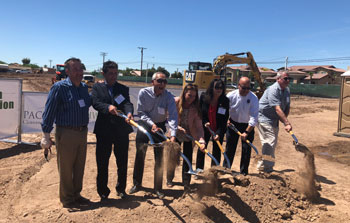 Where would any of us be without a roof over our heads? That question drives our commitment to supporting safe, clean, affordable housing in the communities we serve.
Recently, the Federal Home Loan Bank of Des Moines recognized our efforts through its Strong Community Award Program, citing our role in sponsoring a Seattle-area project to help low-income individuals obtain affordable housing.
While accolades are nice, our focus is on being part of the solution. That's why we are engaged in a record-number of initiatives on this important topic. In San Diego County alone, we are teaming up with several agencies and advocacy groups to provide financing for affordable apartments for veterans, elderly people, and folks with developmental disabilities. In all, those projects will bring 339 new units to the greater San Diego area.