Sometimes it's about letting kids be kids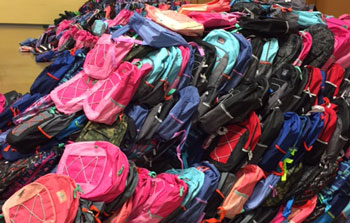 We're always happy to see children thrive. From filling backpacks with food to stuffing the satchels with school supplies, we have a long history of teaming up with local organizations like the Rotary Club and the Salvation Army to help kids do their best in and out of school.
That includes contributing funds and volunteering to fill the gaps on essentials that can burst a family's budget—like shoes. So in California, our employees partnered with the charity Shoes That Fit to provide new kicks to 400 children in five communities.
Sure, the shoes look cool. More importantly studies show new, well fitting shoes have a positive impact on kids' self-esteem and school attendance. With one less thing to worry about, the kids can just be kids.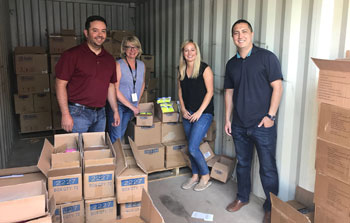 We support kids across our footprint
Banner team members unload school supplies for the Salvation Army's annual Backpack for Kids event in Spokane.