Banner Adds Mortgage Locations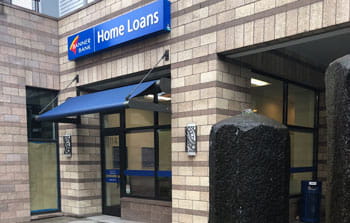 Helping our clients realize their dreams of home ownership is an important part of the services we offer. And because that aspect of our business continues to grow throughout our footprint, we've opened two new home loan centers to help meet the need.
The first was opened in a south Seattle neighborhood commonly known as the Rainier Valley, further expanding our full coverage in the Puget Sound Region. The second, our Happy Valley office, opened just east of Portland shortly afterward and is a much-needed addition to the busy home loan team there.
"As part of the Bank's ongoing commitment to supporting affordable housing, we located our offices in these neighborhoods to ensure residents have ample opportunity to live the American dream of owning a home, if that's their goal," said Ken Larsen, Executive Vice President.
Located near the intersection of Othello Street and Martin Luther King Jr. Way, the Seattle Othello Station office is staffed by mortgage loan officer Amandeep Singh. The Portland Happy Valley office is staffed by mortgage loan officer Ajay Vinson. If business remains brisk in these new home loan centers, Larsen said we are prepared to add more staff.

Seattle Othello Station Home Loans
4219 S Othello St., Suite 111-A
Seattle, WA 98118

Portland Happy Valley Home Loans
9980 SE 82nd Ave.
Happy Valley, OR 97086