SBA Honors Banner For SBA Lending in Washington and Oregon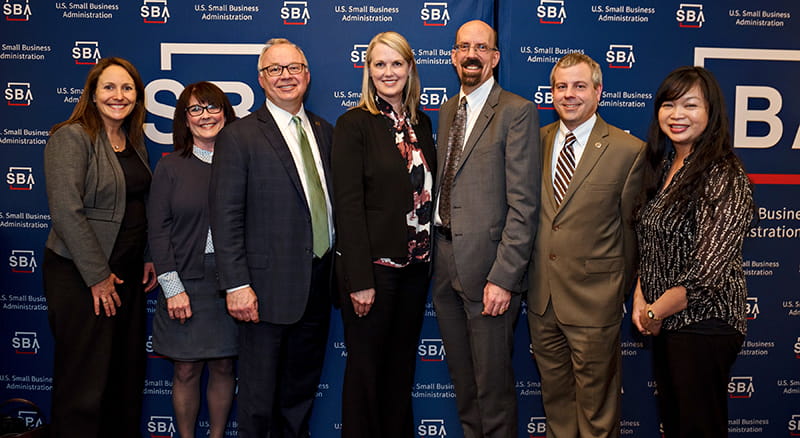 The Small Business Administration named Banner 2017 Regional Lender of the Year for the Seattle/Spokane District and a Star Performer for the Portland District. The awards were presented at separate ceremonies as part of National Small Business Week.
Presented May 3 at the Washington State Small Business Awards Gala in Seattle, the Regional Lender of the Year was determined by the SBA measuring the number of approved small business loans, total dollars approved, and a bank's willingness to utilize all of the SBA programs. Using this data, Banner ranked third among all banks serving the state and was the top Washington-based lender.
On May 2, the SBA presented Banner Bank with a Star Performer Award for demonstrating "lending excellence" at the Portland (Oregon) District Small Business Week Award Luncheon. According to the SBA, this award is based on total loan volume closed in Oregon. Star Performers must close at least 20 loans during the fiscal year.
"Small businesses are the engine of the regional economy and we are fully committed to be a source of capital to small businesses throughout our footprint," said Mark Grescovich. "This most recent recognition by the SBA affirms we continue to meet our internal goal of actively lending to this important segment of businesses and in turn doing our part to move the economy forward."
The SBA's Seattle/Spokane District includes the entire state of Washington except for a small geographic region that includes Vancouver, Washington, which is included in the Portland District due to proximity. The Portland District includes that Vancouver, Washington area and 30 of 36 Oregon counties. Only the six most eastern counties in the state are not included as those are assigned to the Boise, Idaho District.
This is the sixth straight year the SBA has recognized Banner Bank's SBA commitment in Washington. Additionally, this is the third year Banner received the SBA Star Performer Award in Oregon.