J.D. Power Again Ranks Banner Highest in the Northwest for Client Satisfaction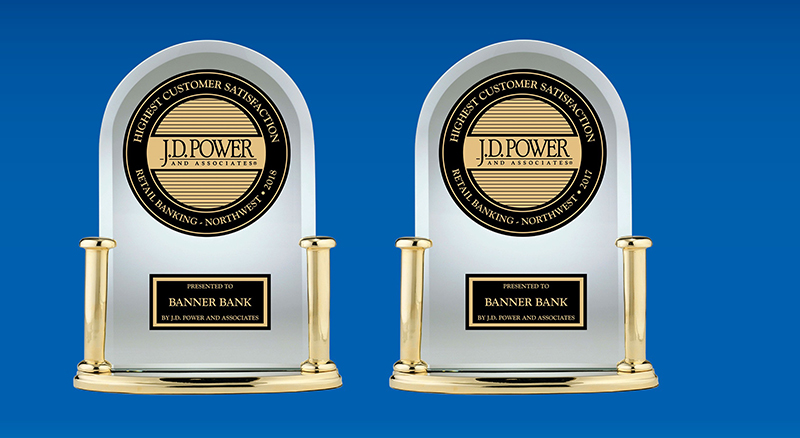 Banner Bank was again ranked highest in the Northwest region for client satisfaction by J.D. Power according to their just-released 2018 U.S. Retail Banking Client Satisfaction Study. This is the fourth time since 2012 that Banner Bank has earned this recognition.
"It is an incredible honor to again receive this recognition by J.D. Power as it affirms that our focus on providing outstanding service continues to resonate in the communities we serve," said Cindy Purcell, Executive Vice President of Retail & Administration, Banner Bank. "This top ranking is attributed to our exceptional employees and their unwavering commitment to "do the right thing" for our clients, our communities and one another," Purcell said.
The J.D. Power U.S. Retail Banking Satisfaction Study is the longest-running and most in-depth survey of the retail banking industry, measuring overall satisfaction of more than 88,000 retail banking customers this year alone. From that data, J.D. Power publishes the highest-ranked banks in each of 11 regions across the U.S. This year, the study factors included: products and fees, convenience, account opening, communication and advice, channel activities, and problem resolution.
View the J.D. Power press release regarding their 2018 U.S. Retail Banking Satisfaction Study. Learn more about J.D. Power at www.jdpower.com.