Kenneth W. Johnson Named Executive Vice President of Operations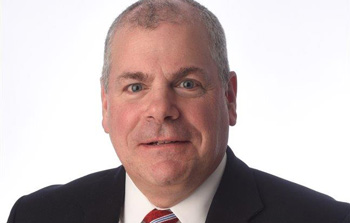 Kenneth W. Johnson has been named Executive Vice President of Operations for Banner Bank and a member of the Executive Management Committee. Johnson joined Banner through the Skagit Bank acquisition, which was completed November 1, 2018.

In his role, Johnson will be responsible for overall branch operations, central deposit and loan operations, and physical security.

"It was the right time to align our operations functions under one executive," said Mark Grescovich, Banner President and Chief Executive Officer. "Ken is an excellent addition to our team during this meaningful growth period for the company. His industry experience and skills will assist us in delivering scalable, efficient processing while maintaining our focus on outstanding service to clients."

Prior to joining Banner, Johnson was Skagit Bank's President and Chief Operating Officer. He has more than 30 years of applicable experience, including leadership positions with Chemical Financial Corporation, Shoreline Bank and Michigan National Bank. Johnson earned his bachelor's degree from Michigan State University and is a graduate of the Stonier Graduate School of Banking.

He is active with several financial industry organizations including Washington Bankers Association and Western Independent Bankers. Currently, Johnson serves on the board of directors for the United Way of Skagit County and is the current past president of the Burlington Rotary Club. He is also an active volunteer with Junior Achievement of Washington and the Skagit Community Action Agency.