Money Magazine Again Names Banner Best Bank in Pacific Region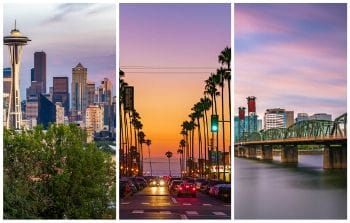 MONEY Magazine again named Banner Bank the Best Bank in the Pacific Region of the U.S. The region is defined as Washington, Oregon, California and Alaska. This is the second year MONEY identified a top bank across eight U.S. regions and both years they selected Banner. Additionally, in 2017 they named us the Best Regional Bank in America, a category they replaced with these regional awards.
In partnership with
MagnifyMoney
, for the data research, MONEY noted their focus was financial institutions that offer the best combination of modern-day convenience, quality products, and friendly customer service. They further refined their top picks to banks with "free or low-cost checking and savings account options, competitive ATM fees, and above-average customer service based on J.D. Power's 2019 Customer Satisfaction study."
"Being recognized for providing outstanding value and service—competitive on a national level—is the ultimate compliment," said Mark Grescovich, Banner Bank President & CEO. "It again affirms that our value proposition continues to resonate with our clients and overall within the markets we serve."
Among MONEY's reasons for selecting us: "Banner's approach to fees makes it a rarity among traditional banks. Not only does it not charge out-of-network ATM fees, it will reimburse surcharges for withdrawals made from any U.S. ATMs. The best part? You don't need a fancy account to get those perks." View the entire
Best Bank in the Pacific Region 2019
article.