Banner Corporation completes acquisition of Skagit Bancorp, Inc.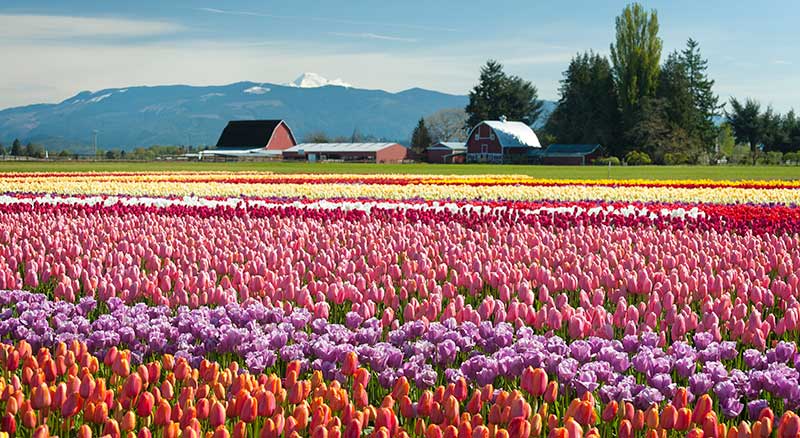 On November 1, 2018, Banner Corporation ("Banner") (NASDAQ GSM: BANR), the holding company for Banner Bank and Islanders Bank, announced it had completed the acquisition of Skagit Bancorp, Inc. ("Skagit") and its wholly-owned subsidiary, Skagit Bank, of Burlington, Washington. Pursuant to the previously announced terms of the acquisition, Skagit shareholders are entitled to receive 5.6664 shares of Banner common stock in exchange for each share of Skagit common stock, plus cash in lieu of any fractional shares.
"We are pleased to announce the completion of the merger and to have Skagit's shareholders, employees and customers join the Banner team," stated Mark Grescovich, Banner's President and Chief Executive Officer. "This transaction expands Banner's presence and density in the attractive North Sound region in Northwest Washington state and represents a complementary fit, both strategically and culturally, with Banner's business model. The combination of our two organizations provides the opportunity to create operational efficiencies and enhance the value of the combined company while offering Skagit customers a broader product offering, increased lending limits and an expanded branch delivery system that stretches throughout the four states of Washington, Oregon, Idaho and California."
Banner was advised by D.A. Davidson & Co., as financial advisor, and Wachtell, Lipton, Rosen & Katz, as legal counsel. Skagit was advised by Sandler O'Neill & Partners, L.P., as financial advisor, and Miller Nash Graham & Dunn LLP, as legal counsel.
Election of Director
In connection with the merger, Cheryl R. Bishop, the former Chief Executive Officer and director of Skagit, has been appointed to the Banner and Banner Bank boards of directors. Ms. Bishop began her banking career at Skagit Bank in 1971, holding a variety of positions throughout her career before being named Chief Executive Officer in 2004. Ms. Bishop has also served on the Board of Directors of Skagit Bancorp, Inc. and its subsidiary Skagit Bank since 1991. Cheryl belongs to and has held officer positions in many prestigious professional associations such as the American Bankers Association, American Institute of Banking, Financial Women International, Washington Bankers Association and Western Independent Bankers. She is a current member or is involved with various community organizations including: Skagit/Mount Vernon Rotary, Economic Development Alliance of Skagit County, Burlington Chamber of Commerce, Mount Vernon First United Methodist Church, Western Washington University Foundation, Jerry Walton Foundation Board, Skagit Valley Hospital–Community Outreach Committee and Honorary Chair of the Skagit Family YMCA Building Campaign. Ms. Bishop holds a Bachelor's degree in English literature from the University of Washington.
Executive Management
In addition, the former President and Chief Operating Officer of Skagit, Kenneth W. Johnson, will join Banner's executive management team as Executive Vice President, Operations. Mr. Johnson has over 30 years of banking experience. Prior to joining Skagit Bank in 2015, Mr. Johnson held various executive positions with Chemical Financial Corporation, including production oversight of commercial, mortgage, consumer and deposit generation. In addition, while at Chemical, he served nine years as Executive Vice President, Director of Bank Operations, responsible for nine business units including the branch system, information technology, corporate marketing, loan operations, deposit operations, electronic banking, facilities/purchasing, card services, and customer care centers. Prior to Chemical, he held leadership roles in retail banking and operations at Shoreline Bank and as Vice President, Zone Manager for Michigan National Bank. Mr. Johnson holds a Bachelor of Arts Degree in Business Administration from Michigan State University. He is also a graduate of Stonier Graduate School of Banking.