Banner Corporation to Acquire Skagit Bancorp, Inc.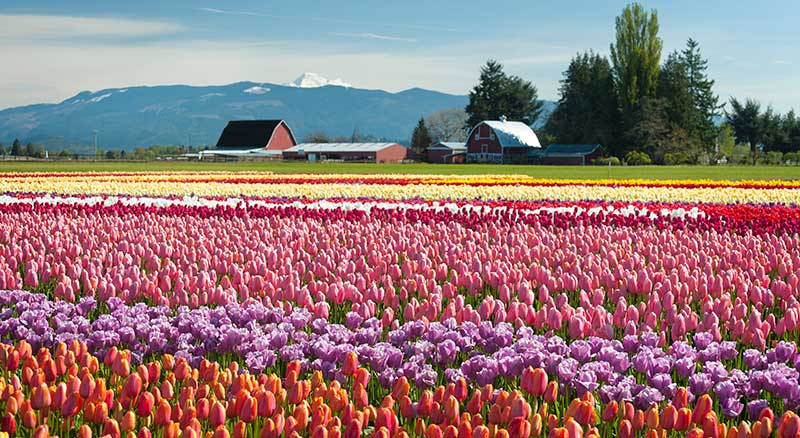 On October 15, 2018, the shareholders of Skagit Bancorp, Inc. ("Skagit"), the holding company for Skagit Bank, approved the previously announced definitive merger agreement with Banner Corporation, (NASDAQ GSM: BANR), ("Banner"), the holding company for Banner Bank, pursuant to which Banner will acquire Skagit in an all-stock transaction, subject to the terms and conditions set forth therein.
Banner previously announced that it has received all regulatory approvals required to consummate the proposed transaction.
The transaction is expected to close on or about November 1, 2018 subject to customary closing conditions. Upon completion of the transaction, the combined company will have approximately $11.4 billion in assets and branches across four western states.
Upon completion of the merger, Cheryl R. Bishop, Skagit's Chief Executive Officer, will join the Banner board of directors.
Skagit Bank is a 60 year old community bank based in the North Sound region of the Pacific Northwest focused on developing and serving long term consumer and business clients. At June 30, 2018, Skagit Bank had assets of $922 million, a diverse and high-quality loan portfolio of $599 million, and a low-cost deposit base of $811 million with 12 banking locations along the I-5 corridor from Seattle to the Canadian border.
"We are thrilled to have Skagit Bank and its employees join the Banner Bank team and are looking forward to having Cheryl join the board," stated Mark Grescovich, Banner's President and Chief Executive Officer. "This transaction expands Banner's presence and density in the attractive Seattle and I-5 corridor markets and represents a complementary fit, both strategically and culturally, with Banner's business model. The combination of our two organizations provides the opportunity to create efficiencies and enhance the value of the combined company while offering Skagit customers a broader product offering, increased lending limits and an expanded branch delivery system that stretches throughout the four states of Washington, Oregon, Idaho and California."
Cheryl Bishop commented, "Banner is an excellent fit for us. This combination allows us to partner with a strong community bank that is focused on providing great customer service, a deep commitment to the communities where it operates and an excellent environment for employees to perform and advance. We are proud of our long history of developing genuine, lasting relationships with our clients and serving our market area. We look forward to working with the management team at Banner Bank to expand the scope of our products and services to even better serve Northwest Washington residents and businesses."
The boards of directors of Banner and Skagit each unanimously approved the transaction. Pursuant to the merger agreement, Skagit shareholders will receive 5.6664 shares of Banner common stock in exchange for each share of Skagit common stock, subject to potential adjustment as provided in the merger agreement. Based on the closing price of $61.60 per share of Banner common stock on July 25, 2018, the merger consideration would have an aggregate value of approximately $191.1 million. Banner expects the transaction to be immediately accretive to earnings per share, excluding one-time transaction expenses.
Banner was advised by D.A. Davidson & Co., as financial advisor, and Wachtell, Lipton, Rosen & Katz, as legal counsel. Skagit was advised by Sandler O'Neill & Partners, L.P., as financial advisor, and Miller Nash Graham & Dunn LLP, as legal counsel.
An investor presentation is available on Banner's website at http://investor.bannerbank.com/Presentations and was filed with the Securities and Exchange Commission.