Meet Kari Summerall, a thoughtful educator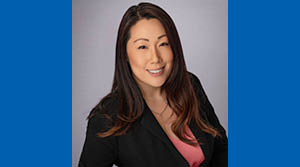 A knack for numbers may be her superpower, but educating and connecting with clients are joys of the job for Senior Residential Loan Officer Kari Summerall. Kari started her career in mortgage accounting in 2006 after earning a degree in business finance from Portland State University.
Over the years she progressed through several back-office areas of mortgage banking, including quality control and loan processing. She gained knowledge along the way and became interested in working directly with clients. She has a service-minded perspective, so we're glad she joined our team in 2019.
Kari views her mortgage lending role as a bit like consulting. In her words it's about, "trying to connect personally, finding solutions and taking the time to explain things." She focuses on how to help people achieve their home ownership goal, and applies her behind-the-scenes insights to build efficiency into the loan application process.
"As a 'numbers person,'" Kari said, "I really try to be educational."
Born in South Korea, Kari was adopted and grew up in Oregon. She works with clients in the greater-Portland area she calls home, as well throughout our four-state region. She also helps our employees with financing solutions when they're ready to build, remodel, buy or refinance a home.
While Kari finds guiding clients to the right solution truly satisfying, she credits her manager as key to the work she does.
"The support she and Banner give me helps me be successful," Kari said.
Of course, there's much more to Kari than helping people fulfill their housing dreams. She delights in watching her three children (two are 19 and one is 23) emerge into adulthood, and spending time with them as they navigate this part of life's journey. Her husband Josh is her travel companion and the two of them often camp with friends along the Oregon coast, where they explore the dunes in their off-road sand car.