Meet Linda Underwood, a gratitude-filled leader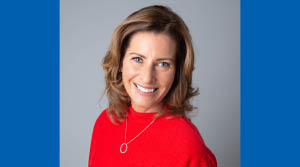 Linda Underwood is grateful—grateful for her health, her hair, her community and a role she treasures as manager of our Spokane Commercial Banking Center.
Having built a successful career over nearly 30 years with one of the nation's largest banks, Linda had reached a crossroads of sorts. Her position as a regional president had changed as the bank grew beyond its community banking model, and she no longer felt the challenge that had long inspired her.
Then in 2021, after delaying a routine screening, Linda was diagnosed with stage three colon cancer. She underwent surgery and seven months of chemotherapy—a physically and emotionally taxing journey truly known only to those who live it. Her hair thinned. Her stomach churned. She soldiered on.
Through this process, Linda was buoyed by her family and friends, and realized it was time for change. After a dozen years essentially "running a bank within a bank," she accepted her then-employer's severance package in 2022. That summer, pondering her future, Linda got a puppy and named him Banker.
But her "sabbatical" was short-lived. Linda joined our team as a senior vice president in late September of that year, bringing a wealth of financial knowledge, leadership experience and community relationships, plus a newfound perspective on life. Aspects of her world knit together as her hair grew back, her energy returned and she started a new role.
"I'm happy to be here," she said. "Banner has something special. There's the ease of doing business internally to take care of our clients, and our core values of being connected, knowledgeable and responsive. I see that every day in the people I work with."
Linda started her career as a credit analyst with a bachelor's degree in business administration and an MBA, and today feels here is where she's meant to be, helping her commercial team build on its strengths.
"I hope to leave the team better than I found it," she said. "That's a pretty tall order, as it's a very successful team already."
Linda serves on the boards of several community organizations. She enjoys golf and travel, and encourages everyone to get their routine medical screenings.