Meet Shannon Mitchell, a party-planning banker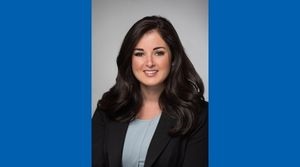 A woman of many passions, Shannon Mitchell knows there's value in working to achieve a goal. She's been in banking 10 years and with the Banner team about four, long enough to pursue and land her dream job as a business banking team lead.
In fact, once the vice president expressed interest in the role and such a position became available, she was able to partner with Bank leaders on a mentoring and transition plan. She relocated and served as senior business banker for eight months, taking on more and more management duties.
Now she's all in leading business bankers and collaborating with fellow experts at the Bank to offer clients the right solutions for their situation. It's a great fit since she has a degree in ag-business and a passion for helping businesses and colleagues succeed. Shannon is especially happy to help team members advance their careers, and grateful to the Bank for its commitment to retaining and growing quality employees.
"Banner is the greatest financial institution out there," she said. "We do the right thing for our clients and our employees. I love this bank."
Away from work, Shannon enjoys many outdoor activities, loves hosting parties and is an avid baker. She once baked nearly non-stop and hauled a suitcase full of goodies across the country to a family gathering.
Shannon also supports community financial education as a member of SCORE and is slated to serve as the membership committee co-chair for Portland Commercial Real Estate Women (CREW) in 2021.