Meet Shannon Mitchell, a service-minded, party-planning manager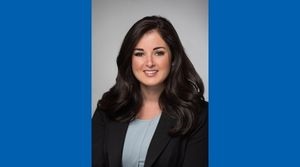 A woman of many passions, Shannon Mitchell knows there's value in working to achieve a goal. She's been in banking since 2010 and with the Banner team more than six years—long enough to land her dream job as our Business Banking Center Manager for Oregon, Southwest Washington and Southern Idaho.

The vice president is passionate about partnering with fellow leaders, while mentoring and coaching team members. For Shannon, client service is number one.

She's all in when it comes to leading business bankers and collaborating with fellow experts at the Bank to offer clients the right solutions for their situation. It's a great fit since she has a degree in ag-business and a passion for helping businesses and colleagues succeed. Shannon is especially happy to help team members advance their careers, and grateful to the Bank for its commitment to retaining and growing quality employees.

"Banner is the greatest financial institution out there," she said. "We do the right thing for our clients and our employees, and that shows in everything we do. I love this bank."

As a reflection of her dedication to the growth and well-being of her colleagues, Shannon was selected president of the Women in Leadership Employee Resource Group at the Bank.

Shannon supports community financial education as a member of SCORE and the City of Sherwood (Oregon) Chamber of Commerce. She recently completed her first year of the rigorous three-year Pacific Coast Banking School at the University of Washington. An active Portland Commercial Real Estate Women (CREW) board member, Shannon is the organization's membership director for 2023 and 2024.

Away from work, Shannon enjoys travel, outdoor activities and hosting parties. An avid baker, she once baked nearly non-stop and hauled a suitcase full of goodies across the country to a family gathering. This former rodeo princess is also an active St. Paul (Oregon) Rodeo member and volunteer.