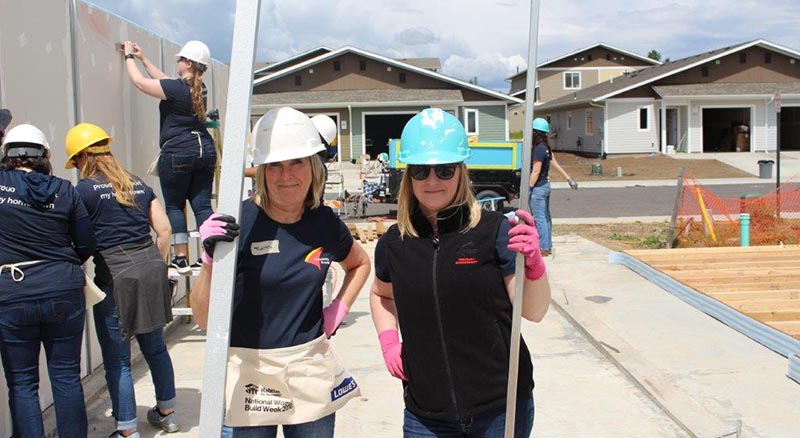 Employee Volunteerism
We like to get involved and support the communities we serve.
Stories of Employee Volunteerism
Unrelenting Dedication Helps Secure an Important Cultural Icon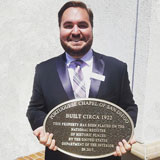 Just a few blocks from the San Diego yacht club sits a tiny, modest chapel in the heart of San Diego's Portuguese community. The future of this culturally-important Portuguese Chapel, as it's known, is now secure thanks to the efforts of employee Daniel Silva.
Silva, a Client Services Manager at the Point Loma Branch, led the charge to pursue historical status for the chapel during his term as president of the Board of Directors of the United Portuguese Sociedade do Espirito Santo. Active in the organization since his youth, Daniel has donated hundreds of hours to the organization. He's been a board member for 10 years and is currently in his second year as president.
Silva's passion for and dedication to his community did not go unnoticed — he was recently recognized by the San Diego Board of Supervisors for securing historical status for the Portuguese Chapel. Today, this important piece of San Diego's rich cultural heritage is now safely protected, due in part to Silva's lifelong endeavors for his community.
Providing Time and Expertise to Support a University's Rural Healthcare Mission
Roberta Gabbard, Commercial Banking Center Manager in Tri-Cities, Washington, is known for her community involvement. Currently, her volunteerism is focused on assisting the Pacific Northwest University of Health Sciences. Roberta is a member of the University's Board of Trustees and serves on their Finance Committee; Foundation Committee and the Scholarship Committee. Her engagement with the University began 10 years ago when she volunteered for their A.T. Still Scholarship Golf Tournament and has been expanding ever since.
"The PNWU mission is to educate and train health care professionals emphasizing service in rural and medically underserved communities throughout the Northwest and that's something I'm passionate about," Gabbard said. "There is a shortage of doctors serving rural communities and it's very rewarding to be a part of an organization that is focused on changing that."
Committed Advocate Appointed to State Affordable Housing Advisory Board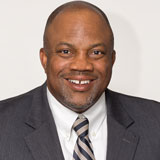 For Michael Dotson, a CRA Community Outreach Officer based in Seattle, doing his part to improve affordable housing goes far beyond his workday. Governor Jay Inslee recently appointed Dotson to the Washington State Affordable Housing Advisory Board, the Washington State Department of Commerce's primary advisory body for housing and related issues. Of the 22-member board, Michael is one of only two members from the finance and lending industry.
"I have been involved in affordable housing lending for much of my career, so when the chair of the board approached me about applying for this board, the idea immediately resonated with me," Dotson said.
Michael is well known for his work and commitment to affordable housing. In addition to this role, he volunteers as board chair for HomeSight, the largest nonprofit affordable housing developer in Washington, and as a board member for the Washington Community Reinvestment Association and the Financial Empowerment Network.