Coronavirus: Updates & Resources
We are in unprecedented times as we navigate the issues and challenges related to coronavirus unfolding in our communities. Our commitment to our clients, employees and the community is to continue to communicate frequently and remain available and accessible to you. Please read below for important updates and resources. Click on the shortcuts below to jump to the corresponding section.
We're here when you need us.
If you have questions or concerns, please contact your local branch team, your relationship manager, or call us at 800-272-9933.
If you need assistance with treasury management tools associated with your business account, please call our treasury management service team at 877-856-7933.
The following branch lobbies are temporarily closed, but the drive-thrus remain open:
The following locations are temporarily closed. Nearby branches are available to help you with questions or transactions. If you need access to your safe deposit box or other lobby services, please call a nearby branch so we may set up an appointment to assist you. Please note that in-person services like night drops and ATM deposits may be restricted at temporarily closed locations. We've included nearby branches you can contact or visit instead, or you can search for a branch near you, including branches with night drops, ATM deposits, and more.
California
San Diego - Carmel Valley branch is closed. Visit or call the San Diego - Balboa Clairemont branch for assistance.
San Diego - Golden Triangle branch is closed. Visit or call the San Diego - Balboa Clairemont branch for assistance.
Idaho
Boise 10th and Bannock branch is closed. Visit or call the Boise Fairview branch for assistance
Oregon
Portland Downtown branch is closed. Visit or call the Beaverton Cedar Hills branch for assistance.
Riddle branch is closed. Visit or call the Winston branch for assistance.
Washington
Kennewick Columbia Center branch is closed. Visit or call the Kennewick Clearwater branch for assistance.
Lynnwood-Alderwood branch is closed. Visit or call the Edmonds branch for assistance.
Seattle Downtown branch is closed. Visit or call the Seatte Madison branch for assistance.
Spokane Market Street branch is closed. Visit or call the Spokane Division Street branch for assistance.
Spokane Northpointe branch is closed. Visit or call the Spokane Hastings branch for assistance.
Yakima Nob Hill branch is closed. Visit or call the Yakima Summitview branch for assistance.
If you find yourself facing financial difficulties because of the issues and challenges associated with coronavirus, we are here to help. Until further notice, these accommodations are available to you:
Increased daily limits for Snapshot mobile check deposit.
Increased debit card ATM withdrawal limits.
Waived penalties for early personal CD account withdrawals up to $25,000 (not available the first 6 days of CD term, or within 6 days of a prior withdrawal).
Options for payment deferrals on mortgages, home equity lines, personal loans, credit cards and small business loans. Call us to discuss your specific situation and we can guide you to the options that may be available to you.
Refer to our Home Loan Help page for details on additional mortgage options available to help clients experiencing financial difficulty.
Waived late fees for loans and credit cards, for clients in good standing with the bank, who identify that they have been adversely impacted.
Waived Excess Withdrawal Fees for savings and money market accounts through 2/28/2021.
We recognize clients may need to travel to locations outside the Banner Bank service area. Here are some tips to help you plan to be away from home for an extended period:
If you have need to use an ATM, rest assured Banner does not charge you to use one owned by another institution
Banner also provides from 4 to an unlimited number of ATM surcharge rebates, depending on the checking account you have
If you are experiencing mail delivery delays, you might consider using:

Direct deposit – ensure your payroll, social security, or other routine deposits are made automatically
Bill pay – to make payments online
Electronic statements – your statements delivered directly into your online banking account each month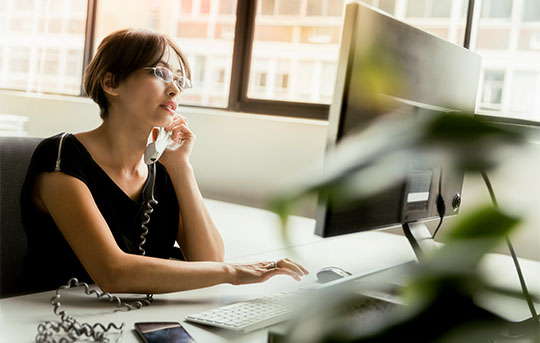 Phishing Call Alert
Scammers are spoofing caller ID so that calls appear to come from our toll-free number, 800-272-9933. Callers may ask for your account number or other personal details. Never respond to phone calls, texts or emails asking for personal information. Banner Bank will not ask you to provide this information. For security reasons, we may ask you to verify information we already have.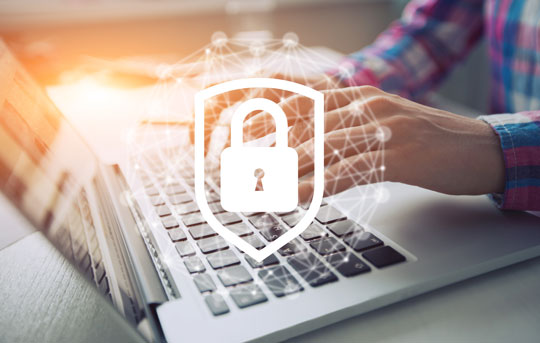 5 Tips to Prevent Coronavirus Phishing Scams
Sadly, criminals are using devious phishing tactics to take advantage of people interested in information about this rapidly evolving subject. Know how to spot a phishing attack and ways to protect yourself from falling victim.

Contact Us
Hours:
Monday - Friday 7:00 a.m. - 7:00 p.m.
(PT)