Is it safe to bank online?
Yes. We'd like you to share a few tips about Banner Online Banking and make sure your personal information is protected – like having strong passwords and usernames that are easy for you to remember but hard for bad actors to guess.
Tips to create strong usernames and passwords:
Choose a username that you can remember but is not easy enough for others to guess. Incorporating special characters and numbers makes your username even more secure.
Select a username that is unique and is not used on any other website.
Make your password sufficiently long. Passwords should contain a minimum of 14 characters. More is preferred. Choose phrases that are meaningful to you but are obscure enough not to be directly linked to your personal information.
Make your password sufficiently complex. The shorter the password, the more important it is that you introduce things like upper and lower case letters, numbers and punctuation. The longer the password, the less you need to use special characters.
Update your anti-virus, anti-spamware and anti-malware software. If your computer is compromised, the complexity and length of your password doesn't matter because it's recorded and sent to whoever is attacking you. Keeping security software and the browsers you use up to date will help prevent your computer from being compromised in the first place.
Find out if the website you're using implements multifactor password protection. Multifactor password protection means there's more to logging in than just entering your username and password.
Change your password often—at least every few months—and don't use the same password for every account. Also, avoid using the same password pattern over and over.
Tips to keep your information safe:
Banner Bank will never ask for your personal or account information via email or text. Never, ever give that information out to anybody
Never share personal information via email or text messages; especially Social Security numbers, account numbers, PIN's, or login information
Beware of phishing emails—these emails look like they are from your bank or other reputable companies and provide a link to verify or change your account in some way
Beware of suspicious text messages requesting your account information via your mobile device (e.g., cell phone, smartphone, tablet)
Keep your passwords secret, do not share passwords, do not leave passwords in an unsecured area, and change passwords regularly
Use a different password to access your online accounts than ones you use for other applications
Always log off your online banking session before leaving your computer
Close all browser windows or tabs when ending your session
Enabling biometric authentication, such as touch ID or Face ID, on the mobile device you use to access online banking can help prevent unauthorized access to your accounts.
At Banner Bank, we will never call you and ask for your personal information like your Password, full account number, or full credit or debit card number. If you get an unexpected call from Banner Bank asking for this personal info, hang up and call us back directly at
800-272-9933
. If you have received an email, text message or phone call that you want to make sure is from Banner Bank, ask us. We're happy to help.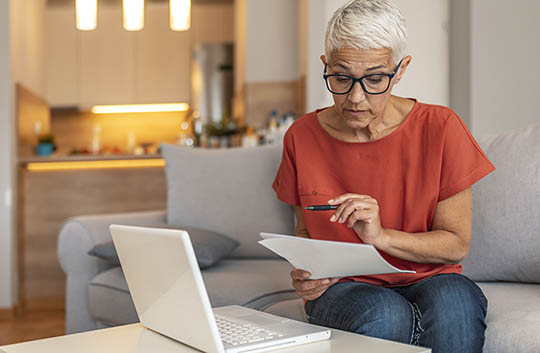 What is a Security Alert?
We may send you a security alert when certain actions are completed in online or mobile banking, such as changing a password, sending an external transfer, or updating your User ID.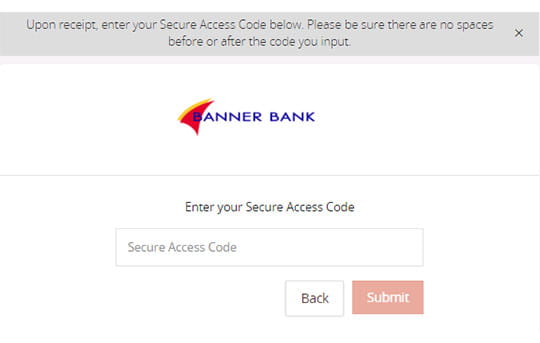 What's a Secure Access Code and why do I need one?
A Secure Access Code is a security feature that allows you to register the computer you are using for "one-time" or "future" use. Registering your computer is another layer of security to ensure your online banking account cannot be accessed by an unregistered computer – even if your Login ID and Password are accidentally or unintentionally compromised.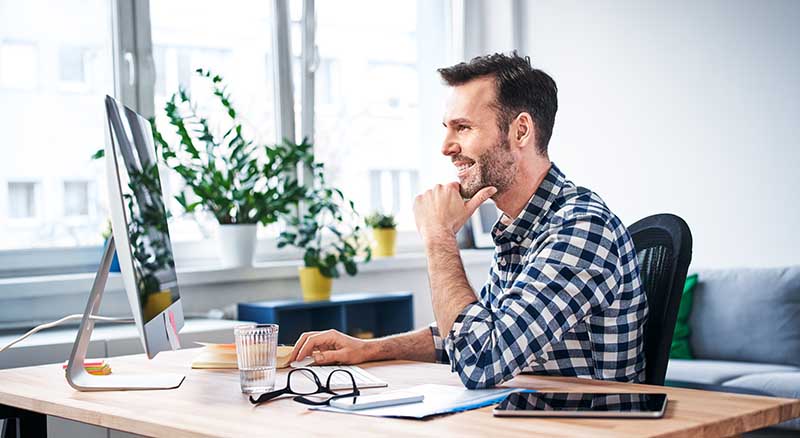 Security Requirements
We take your security very seriously. That's why Banner Online and Mobile Banking services require that you use a supported device and browser to access your finances. Current requirements for Banner Online Banking, Banner Mobile Banking, Bill Pay, and Remote Deposit can be found on our Browser and Device Requirements page.

Bannerbank.com and Banner Online Banking Use Cookies
What is a cookie?
A computer cookie is a small text file placed on your computer by a web site that you visited. A cookie is the term given to describe a type of message that is given to your computer's web browser by a web site you are visiting. The main purpose of a cookie is to identify who you are and possibly prepare customized Web pages or to save site login information for you. Cookies also help tailor your experience when you visit websites.


What does a cookie store?
For the most part a cookie will contain a string of text that contains information about the browser. To work, a cookie does not need to know where you are from, it only needs to "remember" your browser. Some Web sites do use cookies to store more personal information about you. However, this can be done only if you yourself have provided the Web site with that personal information. Legitimate Web sites will encrypt this personal information stored in the cookie to prevent unauthorized usage by another party with access to your cookie folder.


Cookies have six parameters that can be passed to them:
The name of the cookie
The value of the cookie
The expiration date of the cookie
The path the cookie is valid for - this sets the URL (address) path the cookie is valid in.
The domain(website) the cookie is valid for
The need for a secure connection


Are cookies malicious?
No, cookies are not malware. They are not a software program. Cookies normally do not compromise security, but there is a growing trend of malicious cookies. These types of cookies can be used to store and track your activity online. Cookies that watch your online activity are called malicious or tracking cookies. These are the bad cookies to watch for, because they track you and your surfing habits, over time, to build a profile of your interests. Once that profile contains enough information there is a good chance that your information can be sold to an advertising company who then uses this profile information to target you with interest specific adverts. Many antivirus programs today will flag suspicious spyware or adware cookies when scanning your system for viruses. Banner only uses cookies that help tailor your experience on the Bannerbank.com website.