Rural Development Home Loans

Home ownership in a rural community just got easier.
The USDA Rural Development Single Family Housing Guaranteed Loan Program - or USDA Home Loan - is one of the options available for rural buyers in an eligible area. USDA Loans come with significant benefits that provide eligible home buyers the opportunity to achieve loan terms that no other program can offer.
With a Banner Bank home loan, you'll get:
Program benefits include:
No down payment required.
Borrowers who qualify for a USDA Rural Development home loan have the flexibility to pay nothing out of pocket for a down payment. Additionally, the USDA Loan allows borrowers to use a gift or grant to go toward their mortgage.


Flexible credit guidelines.
A credit history report is still required, but potential homeowners with spotty or bad credit can still qualify for a home loan


Competitive Fixed Interest Rates.
With the guarantee of the U.S. government, a lender can offer competitive interest rates to qualified individuals and families.


No Maximum Purchase Price.
The USDA Rural Development program has no maximum purchase price limit. However, a lender will still determine the maximum amount of loan each applicant is eligible for based on ability to repay.


Purchase or refinance (on eligible loans).
Eligible applicants may buy or refinance their property and on qualified properties include funds to improve or rehabilitate the home.
Should I refinance my mortgage?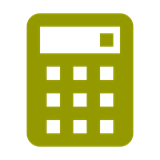 Making the decision to refinance your mortgage can be tough when you look at all the factors. Your current interest rate, the new potential interest rate and even closing costs can affect how long it will take to break even. Our calculator can help you see costs and rates to help you decide.
I want to buy a home, part 1 
In this blog, we share four important steps you should take before starting your home buying journey.
How much home can I afford?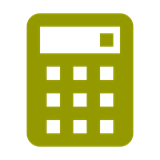 Looking to buy a home? It's good to know what you can afford before you start shopping. Use this calculator to see how much your monthly mortgage payments will be.