Take control today with our Debit Card Controls app
Control, security, and peace of mind ― that's what you get when you use the Banner Bank Debit Card Controls app.
You determine how, when, and where your card is used. Set spending limits, manage alerts, create and edit travel plans, receive real-time notifications, and know that you can turn a card off (or back on) any time you need to. The Banner Bank Debit Card Controls app is a great complement to our Banner Bank Mobile Banking app, and can help you monitor and control how your debit card is used.
Turn Cards Off/On
Instantly protect your debit card if it's been lost, misplaced, or stolen by turning it off with a tap. If you find it later, turn it back on just as quickly.
Manage Usage Controls
Set controls that restrict international or ATM transactions, or limit transactions by geographic region or by merchant type.
Set Spending Limits
Establish your own limits and track them in real time. Our app will let you know as soon as a transaction exceeds your limits.
Receive Purchase Alerts
Real-time notifications let you know when your card is used or when a transaction is declined.
Create Travel Plans
Notify Banner of travel dates and locations so you can use your debit card internationally.
My Location
Prevent fraudulent purchases by restricting use of your card to just those locations in your phone's current geographic area.
How do I get the Banner Bank Debit Card Controls app?
First, download the Banner Bank Mobile Banking app.
Next, download the Banner Bank Debit Card Controls app.
Log in to your Banner Bank Mobile Banking app.
Select the Debit Card Controls option.
Register your Banner Bank debit card.
That's it! You're ready to take control of your debit card.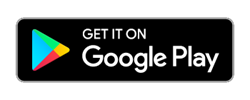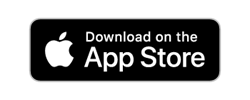 Fraud Prevention Tips
Prevent your Banner Bank debit card from being used without your permission:
Block All online purchases by disabling 'Ecommerce' transactions in Transaction Controls.
Prevent in-store fraud with Locations Control. Allow purchases in specific regions or use your phone's location so only nearby purchases are allowed.
Control International use:
By default, only the United States is included on your list of approved countries. All in-store locations outside of the United States will be declined.
If you are traveling internationally, please remember to submit a Travel Plan within the app or call us at 800-272-9933 (509-527-3636 outside the U.S.) in advance of your trip, to prevent unnecessary blocks from being placed on your card. You can also add additional countries under Locations Control to allow in-store transactions while you travel.
Tips for Parents and Business Owners
For parents:
If you share a debit card with your child, you can use the Control Preferences in your app to set spending limits for your child's card.
You can also review recent transactions in the app, or set Alert Preferences to notify you whenever the card is used.
For business debit card owners:
You can determine how authorized debit card users can use their cards by enabling or disabling select transaction types or merchant types within Transaction Controls.
Debit Card Controls work best with:
Debit Card
Pay for purchases big and small with a Banner Bank Mastercard debit card. Mastercard is accepted at millions of locations around the world and provides the added security of chip technology.
Bank wherever you are
With Banner Bank Mobile Banking, you can bank anywhere 24/7 and deposit a check with our mobile app for iPhone® and Android.™
Account and Security Alerts
When you set up Account and Security Alerts, you'll receive a voice, email or text message for any account activities you want to track.