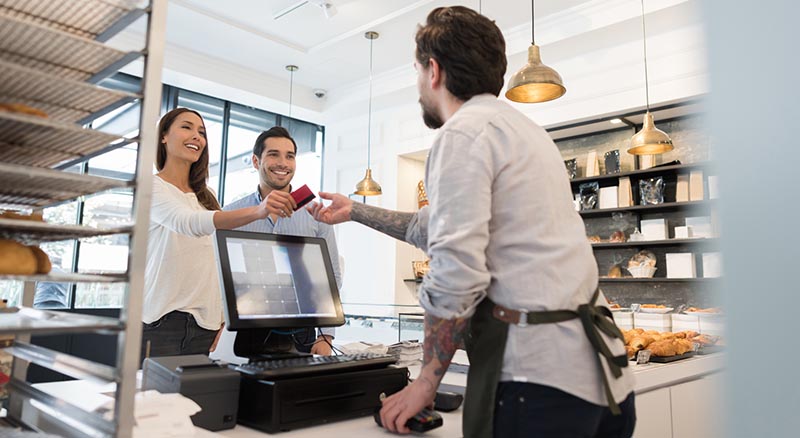 Accepting debit and credit card payments at your business is as easy as pie.
Make it simple for your customers to patronize your business and keep coming back. You'll enjoy competitive pricing, a combination of local assistance and phone support, and easy to understand monthly statements. Let Banner help your business with the equipment and services your business 'kneads'.
Switch to our merchant services and score big.
You can count on Banner for:

Cardholder distancing helps your business thrive in a safe and healthy way.
No-touch and low-touch card transactions are quick, easy and safer for you, your team and your customers. At Banner, we're here to support your success with tips, tools, equipment and information to help you simplify payment processing while minimizing cardholder interaction.
With so many features, we've got you covered.
Accept Visa®, Mastercard®, Discover® and American Express®
Increase your cash flow with next business day funding for all card types
Stay in control with no cancellation fees and no contract fees
Access the expertise and guidance of Banner's team of Merchant Services consultants
Protect your transactions with a robust data and security package
Get help anytime from our 24/7/365 call center
Look at more ways Banner can help your business.
*
IMPORTANT: Internet email is not secure. Unlike Online Banking, it does not use SSL encryption so please do not send sensitive information such as your social security number or account number. Emails containing sensitive account information MAY be sent through our Secure Message Center while logged into Banner Bank Online Banking. Please include in your email the name of your bank branch so we may process your request as quickly as possible.