Security and Protection
We recently learned scammers have been using fake caller IDs to make it appear that calls are coming from a Banner Bank branch and are asking for personal information such as social security numbers and banking account information. Be aware that scammers may use tactics like this or other methods like email, text message or voice message in an attempt to steal your financial information. Your bank will never ask for this information by phone, email or text and you should never provide it. Report any suspicious activity to your bank or financial institution and to the Federal Trade Commission (FTC).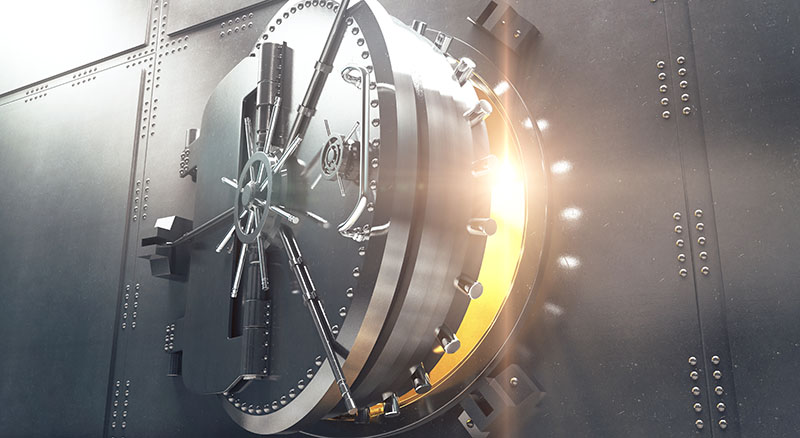 Protecting your information is our priority
At Banner Bank, you can feel confident using our banking services with comprehensive security protection. If you have received an email, text message or phone call that you want to make sure is from Banner Bank, ask us. We're happy to help. And remember - Banner Bank will never ask you to provide personal financial information over the phone, by email or text message.
At Banner Bank, we will never call you and ask for your personal information like your Password, full account number, or full credit or debit card number. If you get an unexpected call from Banner Bank asking for this personal info, hang up and call us back directly at
800-272-9933
. If you have received an email, text message or phone call that you want to make sure is from Banner Bank, ask us. We're happy to help.

Online Banking Security
Learn ways to keep your online banking safe, and how we provide additional security like a Secure Access Code when needed.

Mobile Security
Cellphones and tablets make life easier — unless they fall into the wrong hands. You wouldn't leave your wallet lying around in a public place, right?

How to Detect Email Fraud
To protect yourself against email fraud, be alert to unexpected emails you receive. Be wary before you click links or open attachments.

Security Tips
Banner Bank is committed to protecting your personal information. We've created a variety of important security tips to help you protect your personal and business financial information.

Prevent Identity Theft
Identity theft happens when someone obtains your personal information, such as name, date of birth, social security number or mother's maiden name to commit fraud or other crimes. Read tips on how to protect yourself and report crimes.
How Banner Bank protects you in the event of a payment processing security breach
Be assured the actions we take in response to these events are similar to those we use every day to protect our clients from fraud.
Our fraud monitoring services continuously search for unusual transactions, and many times prevent those transactions from authorizing.
Following a known breach, fraud monitoring services are adjusted to monitor fraud patterns linked to that specific incident.
When apparent fraud is detected, we reach out to clients to review transactions and arrange for card replacement if necessary.
Banner protects cardholders from loss due to fraudulent transactions according to the terms of our account agreements and disclosures.

Things you can do to help protect from potential fraudulent transactions:
Regularly monitor your account(s) to ensure that you recognize all transactions.
Immediately contact us if you find transactions that are not yours.
To notify us of suspicious card transactions, call the number on the back of your card.
Protecting Your Business from Fraud
Businesses and consumers both need to be aware of the computer-related crimes that could affect them. Business owners and employees play an important role in protecting a company's vital information.