Ten Simple Steps to Safeguard Identity Online and Off
Cyber Security
Online identity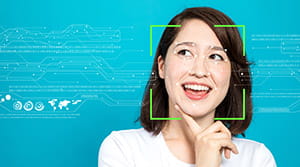 Identity theft remains the fastest growing crime in America. According to the 2017 Identity Fraud Study from Javelin Research—a leading advisory firm specializing in digital finance—identity theft rose 16 percent in 2016. Protecting your personal information is more imperative than ever. While these statistics can seem daunting, remember there are 10 simple steps you can take to protect yourself online and off.
Lock it up
Store financial documents and records in a secure, preferably locked location—yes, even at home.
Secure your computer with a password-protected login, anti-virus software, anti-spyware and a firewall. Use an encryption program for your web browser.
Manage Your Mail
Use secure drop locations for outgoing mail like post office collection boxes, and retrieve incoming mail from your mailbox right away or use a locked mailbox.
Keep your email password private and always log out after each use–this is especially vital when using public computers or your own device on public Wi-Fi. TIP: If your email app is set up for 1-touch access on your mobile device, make sure you're using password or thumbprint access to that device.
Be careful what and how you share
Never give your personal information by phone, online or by email unless you initiated contact with the individual or company requesting it.
Limit the personal details you share on social media and/or consider limiting access to your personal page—it can provide identity thieves with too much information. They can use information on your sites to guess your passwords or the answers to challenge questions used by secure sites. TIP: Choose wisely when setting up challenge questions. For example, avoid choosing questions like, "What is your high school mascot?" and others with easily-discovered answers.
Ask Questions
Legitimate businesses may ask for personal information, but not need it. You can choose whether or not to share. If you're uncertain, ask why they need it and how it will be used.
Be wary of any email requesting personal information. Always question the sender and why they need it. It's vital to verify a source before responding, following links or downloading files.
Dispose of information carefully
Destroy records, receipts, credit offers and applications, checks, bank statements and expired credit cards if you no longer need them. TIP: Check with your financial adviser or your state's Attorney General for guidelines on how long to keep personal records.
Before disposing of computers or other devices, permanently wipe the device—information left behind can be a gateway to all of your online activity and accounts. To learn more, see the FTC's information on safely disposing of computers and mobile devices.