What to do if you're a victim of identity theft
Online identity
Personal Credit
Cyber Security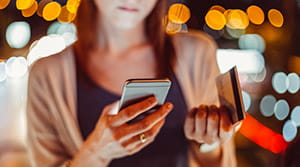 Identity theft is a serious and increasingly common federal crime that happens when someone wrongfully obtains and uses another person's information in a fraudulent way, usually for financial gain. Fraudsters are clever and ruthless in their attempts to steal information or convince people to provide it.
This is why I advise people to never provide personal information such as your Social Security number, account password, PIN (personal identification number) or birth date to anyone who calls, texts or emails you asking for it. If you believe you've been a victim of identity theft, don't feel embarrassed; take action.
Key steps you can take:
Contact one of the three major credit reporting bureaus. Ask them to put a free "fraud alert" on your file to make it harder for an identity thief to open accounts in your name. The company you contact must notify the other two to do the same. An alert lasts one year and can be renewed for free.
Get and review your free credit reports from all three reporting bureaus named above. Go to www.annualcreditreport.com or call 877-322-8228.


Report the incident to the Federal Trade Commission (FTC) Identity Theft Hotline at 877-438-4338 (877-ID-THEFT) or https://www.identitytheft.gov. The website will walk you through steps specific to the nature of the theft and your recovery plan, including:
Call the companies where you know fraudulent activity occurred.
Close new accounts opened in your name.
Remove false charges from your accounts.
Correct your credit report.
Notify your bank and any creditors, such as mortgage and credit card companies. If you're a Banner Bank client, contact the branch where you usually bank or call 800-272-9933. You can also send us a secure message from Banner Online Banking. We frequently monitor accounts for suspicious activity and may contact you if we notice transactions that seem out of the ordinary.


Contact your local law enforcement agency and ask to file an Identity Theft Report.


Consider an extended fraud alert or credit freeze.

An extended alert lasts seven years, lets you access your credit report as long as companies verify your identity, and is available to you if someone stole your identity.
An extended freeze lasts until you lift or remove it, stops all access to your report unless you remove it, and is available to anyone who requests it.
Both are free and can be set up by contacting each of the three credit reporting bureaus named above.
Sign up for free services available to people affected by a data breach. If you were notified that your information was exposed in a data breach, the company responsible may offer free services such as credit monitoring, identity repair or identity theft insurance. Check the original notice or visit the company's website for information. You may have to submit a claim.
You'll find tips and tools to protect yourself from fraudulent activity here.