Accelerated Debt Payoff
Even after you consolidate your debt, you'll still need a game plan to get it paid off in full. You can use your monthly payment savings from consolidating to pay your debt off quicker. This calculator can show you how to save hundreds or even thousands of dollars in interest and pay off your consolidated debt as soon as possible:

More ways Banner can help with debt consolidation:
Personal Loans & Lines of Credit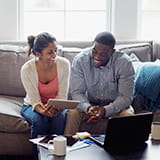 If you're looking for extra cash for specific purchases, medical bills or even taxes, then take a look at options for personal loans and lines of credit.†
Home Equity Loans & Lines of Credit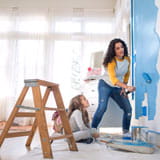 Installment loans or revolving lines of credit» secured by the equity in your home give you access to cash for repairs or unexpected expenses.
»
Subject to credit approval and limited to residents of Washington, Oregon, Idaho or California, or current Banner Bank deposit clients..