Extended Rate Lock Program

Lock in early and relax.
Lock in your loan rates early and rest assured they won't change with this beneficial program option.
With a Banner Bank home loan, you'll get:
Extended Rate Lock Program features:
Rates locked 120 - 270 days in advance
Option to float down to market price 30 days prior to close
Use with Fixed-rate and Adjustable-Rate Mortgages
For the purchase of new construction only (not for use with Banner Bank Construction to Permanent financing)
Fees may apply; please contact your loan officer for more information
Tips on Financing a Home Build or Remodel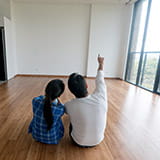 Building or remodeling a home is an exciting project, yet it can be daunting. Here are some great ideas for getting started on building your dream home or remodeling your current home to make it perfect.
How much home can I afford?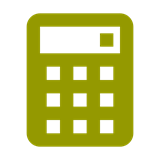 See what your monthly mortgage payment will be and how interest, down payments and prepayments affect your mortgage.
I want to buy a home, part 1
If you're thinking about entering the housing market for the first time or if it's been a while since you purchased a home, we share 4 important tips to consider before making a purchase.