Start planning your housewarming party.
With a First-Time Home Buyer Loan from Banner Bank, your dream of home ownership can become a reality.
With a Banner Bank home loan, you'll get:
Exploring the broad range of home loan options can be a daunting task. Fortunately, a home loan tailored to the specific needs of first-time home buyers makes the process less restrictive and less costly. Banner Bank's First-Time Home Buyer Loan may be the right solution if you have not previously owned a home, or haven't owned a home within the last three years.
Features include:
Low down payment (if any)
Down payment assistance available
Lower monthly payments
Limited fees and closing costs
I want to buy a home, part 1 
In this blog, we share four important steps you should take before starting your home buying journey.
I want to buy a home, part 2
You're ready to buy a home, but now what? In part two of our home buying blog series, we share five tips to make your home search, selection and purchase a positive experience.
How much home can I afford?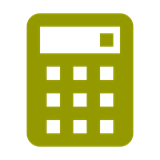 See what your monthly mortgage payment will be and how interest, down payments and prepayments affect your mortgage.