Online Banking Security & Access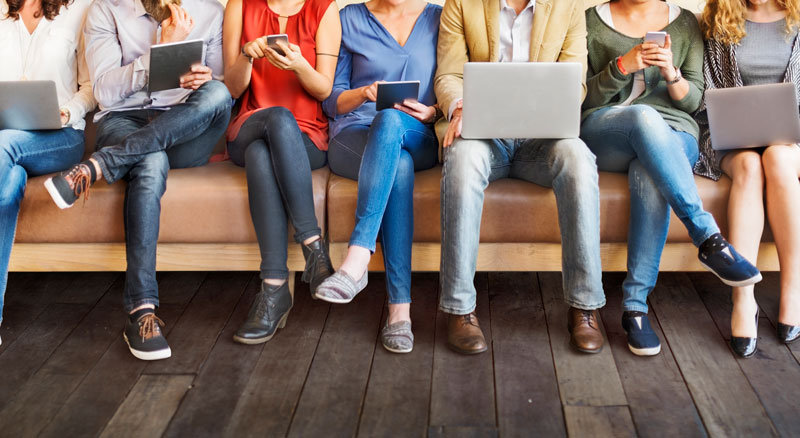 Current browser required to access Banner Online Banking
We take your security very seriously. That's why Banner Online Banking requires that you use a supported browser to access your finances. Banner Online Banking will no longer support Internet Explorer 11 (IE 11). If you use IE 11, be sure to download a supported browser so you can access online banking.
As online fraud and theft evolves, browsers must become more secure with each new version. That's why companies that provide Web browsers continually release patches to stay one step ahead of fraudsters. So it's vital that individual users, like you, routinely apply the upgrades to stay protected-on your smartphone, tablet and computer. The most common browsers are Firefox, Chrome, Edge and Safari.
Always using a current Web browser is vital to keeping the information you share and the sites you visit secure. This includes the financial information you view and exchange while using online banking. Knowing you're using the most current version is one of the best ways to give yourself peace of mind.
There are many versions in use today that provide adequate protection.
To access Banner Online or Mobile Banking
Mozilla® Firefox® (current version plus previous two versions) for Windows 10
Google Chrome™ (current version plus previous two versions) for Windows 10
Safari® Safari 10 and higher for Mac OX S 10.10 and later
Microsoft Edge™ (current version plus previous two versions) for Windows 10
Android devices 5.X and later
iOS devices 12.X and later
To access Banner Bank Bill Payment
Supported browsers for PCs:
Supported browsers for Macs:
No beta browser versions are supported.To access the full version of Bill Pay with an iOS mobile device, the most current iOS must be installed; however, Quick Bill Pay can be accessed with older iOS versions.
If you're unsure which version you're using, please take a moment to check with the browser provider to make sure it's current. To do this, simply visit the website of your preferred provider and navigate to their updates/patches. Or, you may also click on the link above that's associated with your browser to download the latest version. If you have questions or need assistance updating your browser, please contact us during business hours at 800-272-9933 or bannerbank@bannerbank.com.
Secure Access Code
What is a Secure Access Code?
A Secure Access Code is a security feature that allows you to register the computer you are using for "one-time" or "future" use.

Why do I need a Secure Access Code?
Registering your computer is another layer of security to ensure your online banking account cannot be accessed by an unregistered computer – even if your Login ID and Password are accidentally or unintentionally compromised.

How does the Secure Access Code work?
When you log in from an unrecognized computer or mobile device, we will send you a single-use Secure Access Code. The code will be delivered to you using secure contact information that we have on file for your accounts. You can choose to have your Secure Access Code delivered via text message, phone call or e-mail, depending on what contact information we have on file for you. Once you receive the temporary Secure Access Code from Banner, enter it in the space provided within login.

When you use a private device that you will frequently use to access online banking, you can "register the device", which will allow us to recognize the device and browser you're using. Once you have registered your device, you will not be prompted for a Secure Access Code with future logins. However, if the computer you use is public or one which you do not regularly use, we recommend for your security that you "do not register" the device.

I didn't receive my Secure Access Code or my contact information is outdated.
Please call us at 800-272-9933 during business hours so we may assist you.

I have registered my device, but online banking prompts for another Secure Access Code. Why?
There are several reasons this may happen. Most commonly this occurs when your browser settings are set up to delete cookies, or your browser cookie for online banking has been deleted since your last login. This can also happen if you are logging in with a different browser on the same registered device. You may have a program on your device that automatically deletes the cookie and that feature would need to be turned off or configured to accept and retain cookies from Banner Bank.

How do I remove the registration from a device?
You can remove the registration of a device or browser by deleting your cookies, or only the cookie related to online banking.
Read more security tips for banking online: