Banner Makes $1 Million Investment in Broadway Federal Bank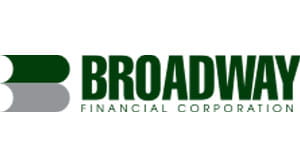 Social and racial injustice is a complicated issue that requires a multi-faceted approach from us, our industry and frankly all businesses and organizations. At Banner, we remain committed to finding new, meaningful ways to help accelerate change. In fact, it's that ongoing focus which led us to make a $1 million equity investment in Broadway Federal Bank, a Minority Depository Institution (MDI), also commonly referred to as a Mission Driven Bank.
Through a streamlined and condensed product suite, Broadway and other MDIs specialize in serving minority, low- or moderate-income and rural communities at higher rates than mainstream banks. They are not a competitor, but rather offer another option for those in local communities who might be underbanked or unbanked. With the encouragement of the FDIC, MDIs often partner with private companies and traditional banks, like Banner, to gain financial support which helps them execute on their mission.
"We chose to invest in Broadway because we believe in their mission and we share the same priority to provide capital to the markets we serve," said Mark J. Grescovich, President and Chief Executive Officer. "They will use our investment to further expand their reach and to be more impactful within the minority communities they serve, which will organically lead to additional economic revitalization and job opportunities—all critical elements to accelerating the positive changes we all want to see."
Broadway Bank is in the process of merging with City First Bank and at the completion in 2021 will be
the largest African American MDI in the U.S.
Made in February, 2021, our $1 million investment was part of a broader executed stock purchase offering by Broadway. The net proceeds from the private placements are being used support their mission of advancing economic and social equity by infusing capital in minority and low- to moderate-income communities. Specifically, it will help them increase the commercial lending capacity for investments in multi-family affordable housing, small businesses, and nonprofit development in financially underserved urban areas.
Learn more about our
executed stock purchase in Broadway Federal Bank.
Learn more about another recent initiative to help eliminate racial and social inequities:
the Banner Bank Small Business Opportunity Fund
. Launched with an initial $1.5 million investment in October 2020, the fund is currently being deployed to assist minority-owned small businesses—with a focus on underserved small businesses owned by black, indigenous and people of color (BIPOC) as well as businesses located in economically disadvantaged rural and urban communities.