Student Budgets
Setting and sticking to a budget is a new experience for many college students. Yet, it's an important practice to prepare for life in the real world. This calculator is specifically designed to help full-time students analyze their college expenses, living expenses and income to set a budget for an eight-month school year.
Student Loan Options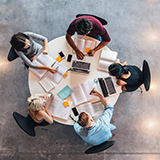 We offer student loans through our partner Sallie Mae to help pay for expenses not covered by scholarships or student loans.
From the Financial Blog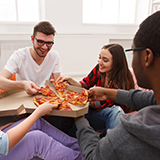 Students who learn good money management skills in college are way ahead of their peers in the game of life.