Assisting the Spokane Region Impacted by Wildfires with Special Loan Assistance and Contribution to American Red Cross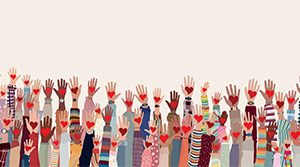 We are pleased to offer two forms of immediate assistance to those impacted by the devastating Oregon Road and Gray fires that began August 18, 2023. The assistance includes a $75,000 donation and activating our Community Cares loan.

First, we made a $75,000 donation to the American Red Cross, designated to the Spokane Region. We understand that one of the best ways to offer immediate assistance is donating cash to aid those already mobilized in the region. We chose the American Red Cross to help fund their on-the-ground relief, which includes emergency shelters at Spokane Falls College and Riverside High School, as well as meals, basic necessities, and reunifications with loved ones who were separated while evacuating.

"The devastation caused by these fires is shocking and it's going to take all of us to help our neighbors right now," said Mark Grescovich, President & CEO. "Our gift is a continuation of our 133-year commitment to lean in when our clients and community are in need. It is our hope that others who can give, will also consider donating."

There are several reputable non-profit organizations mobilizing to assist those in need. If you would like to also contribute to the Red Cross, please visit their website to donate and earmark it to help those in this region, or text REDCROSS to 90999 to make a general $10 donation.

In addition, we have activated our Community Cares 0% Interest, No Fee Natural Disaster Personal Loan, made available to anyone in Spokane, Stevens and Pend Oreille counties personally impacted by these two wildfires. Agencies and insurance companies are engaging, yet funding is not always immediately available for those in crisis who have urgent needs. To assist those individuals and families, we are here to help with our fast-track Community Cares Natural Disaster Loan:
Loan amount $1,000 to $15,000
0.00% APR*
No loan origination fees
Up to 36-months to repay for unsecured loans
Expedited decisioning and funding
Funds should be used for personal and/or household purposes.
For complete details about this loan and to apply, interested residents should reach out to any of our branches in the Spokane Region or call us at 800-272-9933.

"We offer this special loan in times of crisis because it's the right thing to do," Grescovich said. "It's designed to quickly help with short-term, immediate needs not covered by other means."

For helpful tips on how to plan ahead to make your home more resilient to wildfire, read our blog: Act Now to Protect Yourself and Your Home from Wildfire.
*
Annual Percentage Rate (APR) is accurate as of 8/21/23 and will remain fixed at 0.0% for the entire term of the loan. Maximum term of 36 months. No pre-payment penalty. Maximum 43% debt-to-income, subject to credit approval. Available on applications received through September 29, 2023.