Put your dream home right where you want it.
With Lot Loans from Banner Bank, get the financing you need to buy the perfect spot for your new home.
With a Banner Bank home loan, you'll get:
Features of a Lot Loan include:
75% LTV
Fixed-rate and adjustable-rate loans available
65% LTV available for unimproved land


Requirements include:
Minimum credit score of 680 for each applicant
Must have liquid assets equal to 6 months' payment after closing
Tips on Financing a Home Build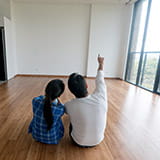 Building or remodeling a home is an exciting project, yet it can be daunting. Here are some great ideas for getting started on building your dream home or remodeling your current home to make it perfect.
I want to buy a home, part 1 
In this blog, we share four important steps you should take before starting your home buying journey.
How much home can I afford?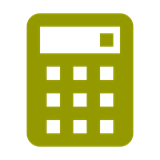 Looking to buy a home? It's good to know what you can afford before you start shopping. Use this calculator to see how much your monthly mortgage payments will be.