Your great service is rewarded at home.
With a VA Home Loan from Banner Bank, get a head start on your American Dream with unique financing benefits.
With a Banner Bank home loan, you'll get:
Program features include:
Buy a house with no down payment
Minimal closing costs
Low interest rates
No monthly mortgage insurance required
Additional benefits if veteran has a service-related disability
Loan may be assumed
How much home can I afford?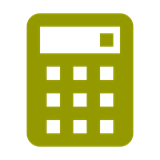 Looking to buy a home? It's good to know what you can afford before you start shopping. Use this calculator to see how much your monthly mortgage payments will be.
I want to buy a home, part 1 
In this blog, we share four important steps you should take before starting your home buying journey.
I want to buy a home, part 2
You're ready to buy a home, but now what? In part two of our home buying blog series, we share five tips to make your home search, selection and purchase a positive experience.