Forbes Ranks Banner Bank 12th Best Bank in America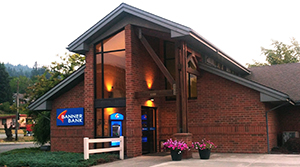 The Forbes 2023 list is out, ranking America's 100 Best Banks, and Banner Bank is 12th. This is the seventh consecutive year Banner has been included on the prestigious list and our highest ranking yet.

"Receiving independent, third-party recognition as one of the 'best banks' in America is a tremendous compliment, especially knowing it's based on our financial strength and health," said Mark J. Grescovich, President & CEO. "Despite last year's economic headwinds, we delivered a strong financial performance thanks to the ongoing trust our clients place in us. It is the outstanding service our employees offer every day that makes it possible for us to perform at this level."

Based on regulatory filings through Sept. 30, 2022, Forbes looked at nine metrics based on growth, profitability, capital adequacy and asset quality. Metrics include operating revenue growth, efficiency ratio, return on average tangible common equity, net interest margin, net charge-offs as a percentage of average loans, nonperforming assets as a percentage of total assets, reserves as a percentage of nonperforming assets, CET1 ratio, and risk-based capital ratio. S&P Global Market Intelligence provided the data, yet the rankings are done solely by Forbes. View Forbes' entire list here.

Forbes has also named Banner Bank one of the World's Best Banks the past three years.