Banner Bank wins Diversity and Inclusion Residential Leadership Award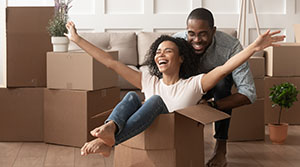 Banner Bank is a 2020 Diversity and Inclusion Residential Leadership Award winner, an honor presented to only seven companies nationally by the Mortgage Bankers Association.
The specific honor—the Market Outreach Strategies Award—recognizes company initiatives developed to increase outreach, marketing and products to attract customers from the industry's fastest-growing market segments.
The selection was based on our "Becoming a Truly Community Bank" campaign, which the association said stood out for its intentional alignment with internal and external programs, its clear goals and its metrics. The campaign also reflected our commitment to create affordable loan programs, increase financial literacy through homebuyer education and outreach, and expand office locations to increase access and build community relationships.
"The Mortgage Banking unit has worked very hard to expand our reach with low- to moderate-income households and maintain a focus on fair lending," said Executive Vice President Ken Larsen, who is Banner's Director of Mortgage Banking. "The strategies we put in place around the Affordable Mortgage Product, dedicated community development lending personnel, financial literacy training, partnerships with our state bond programs, and more recently our Heroes Mortgage Program for first responders, educators and military personnel were seen as unique and innovative."