College Scholarships, Grants and Loans - What do they cover
Saving for college
Student loans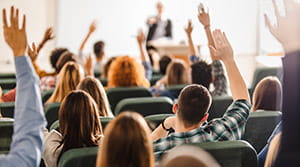 Students and their families have plenty of options to consider when it comes to paying for college tuition. From scholarships to grants to loans, filling the gap can be a confusing proposition. Before deciding what options are right for you, there are a few important tips to keep in mind.
Start with free money. While scholarships and grants are free money and don't need to be repaid, both federal and private loans are debt that students will need to repay. We encourage our clients to borrow responsibly, only taking on the amount of debt you really need. Through our partnership with Sallie Mae, we are able to offer our clients access to their Scholarship Search tool, with more than 3 million scholarship options worth a total of $18 Billion, based on residency, personal interests, grades, and more. When you register to use Scholarship Search by Sallie Mae, you can enter a monthly $1,000 sweepstakes.
Carefully consider how much money you need. Keep in mind that college costs include more than tuition – you may need to include funds for housing, food, school supplies, transportation, a computer, and more. Once you have the total cost for the upcoming year, subtract any scholarships or grant money you've received, as well as any savings you or your family plans to contribute toward your education.
Set a budget. It's important for students to borrow only what they need to fund their education, not necessarily a lifestyle. In some cases, the loan amount offered to you might exceed the amount of money you really need to cover your expenses. To keep your debt low, determine your budget and only borrow what you need to live on. Also explore options like work study programs through your school or other job opportunities that can help defray college costs.
If after considering your savings, scholarships, and grants, you still come up short, government subsidized student loans (usually the lowest cost borrowing option), or a private student loan can help to fill the gap. If you need a private student loan, Banner Bank has partnered with Sallie Mae to offer our clients the Smart Option Student Loan*. To encourage responsible borrowing, Smart Option Student Loans must be certified by the school's financial aid office to help ensure students borrow no more than their cost of attendance less other financial aid received. With competitive variable and fixed interest rates, choice of repayment options, and no origination fees or prepayment penalties, the Smart Option Student Loan is a responsible way to fund your education.

For more information or to apply, visit the Student Loans page on our website.

*Banner Bank is not the creditor for these loans and is compensated for the referral of Smart Option Student Loan customers. This information is for borrowers attending degree-granting institutions only. Credit criteria and eligibility requirements apply.