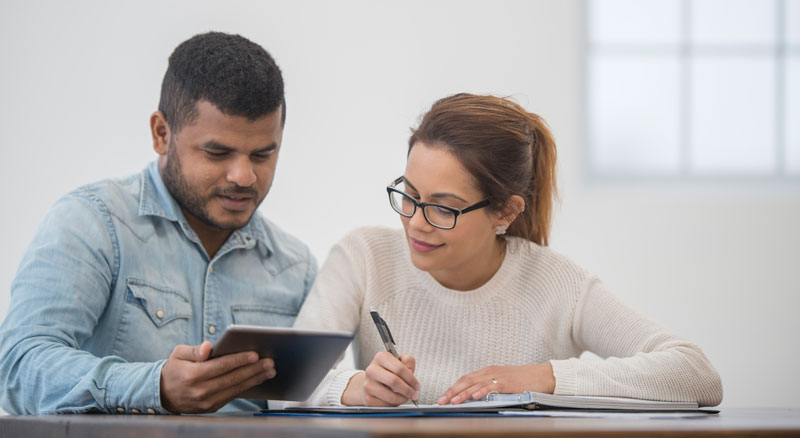 You're a serious saver but want unlimited access to your cash.
Then Banner Bank's Money Market account is what you're looking for. With tiered interest rates, you'll watch your money grow while being able to withdraw as much as you need when you need it.
With Every Banner Bank savings account, you'll get:
Banner Bank's Money Market account also comes with:

Unlimited Deposits & Withdrawals
Enjoy unlimited withdrawals in person or by ATM.Ψ

Low Opening Balance
You can open a savings account with as little as $100.

Earn Interest
Competitive tiered interest rate — compounded daily and credited monthly.
Monthly Service Fee
$10
Waived with minimum daily balance of $1,000
Bank Anywhere, Anytime
Access your accounts from your desktop, tablet or smartphone with free online and mobile banking and Bank-By-Phone.‡
Overdraft Protection
With overdraft protection, you can link to your Banner checking account to cover your purchases.δ
Additional Benefits
Direct Deposit, automatic savings plan and automatic loan payments are available.
δ
Subject to transaction limits and funds availability.
Ψ
Unlimited in-person withdrawals. As limited by federal regulations, you may make no more than six (6) pre-authorized, automatic, electronic, ACH, telephone, online or wire withdrawals or transfers, or payment by check, debit card, or similar order payable to third parties per monthly statement cycle. There will be a $5 excessive withdrawal fee when these limits are exceeded.
‡ 
Check with your mobile service provider for message and data rates.