The best ways to add value and livability to your home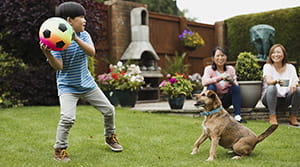 From creating new space to making the most of the space you have, here are several great ways to enhance the comfort and safety of your home that also translate into return on investment should you sell. While you want your home to feel like your own, most pros say to avoid trendy or custom looks if you intend to sell in the near future.
Maintenance and repairs
Ongoing maintenance is essential to your home's value. This includes tasks like replacing or repairing a leaky roof, installing new windows to improve appearance and energy efficiency, making sure the plumbing and electrical systems function well and meet code, and ensuring that the siding is in good condition.
Finished attic or basement
With rising housing costs many people are making better use of existing space, from adding a bedroom or office in the attic to converting a basement into a family room or gym. Bedrooms always add to a home's resale value. If you're creating one in the attic, be sure to add proper insulation and flooring to keep it comfortable and quiet all year. For basement bedrooms, follow egress window requirements to allow adequate light and ensure easy escape.
Backyard deck
In warm weather a deck can serve as a bonus room ideal for entertaining. Wood decks cost less to install, but composites can free you from maintenance.
Kitchen makeover
Kitchens have become family hangouts and entertaining spaces. While a beautiful, well-designed kitchen may entice buyers, you shouldn't expect to recoup a large investment upon resale of your home. So balance your expenses with your goals and how long you plan to remain in the house. A minor makeover might be all it takes to boost your home's value if you're looking to sell. In any case, consider replacing weary items like a chipped sink, weathered appliances or poor lighting.
Bathroom addition or renovation
A full or half-bath may be worth adding, especially if you feel you have too few bathrooms right now. That can help at resale time. Many of today's homebuyers like the idea of having the same number of bathrooms as bedrooms. If you lack space to add one, consider renovating an existing bath, which also has value to homebuyers.
When it comes to paying for the work, talk to your banker about financing options. Tools like a home improvement loan or a home equity line of credit (HELOC) can help you achieve your goals without draining your savings.