Improve Your Financial Health One Blog at a Time
Personal savings
Financial Advice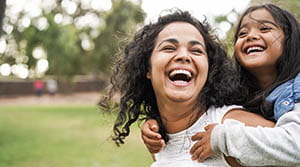 Your financial health is an important part of your overall wellness. That's because the choices you make around money can influence your physical, social and mental wellbeing. Good financial health provides stability and security through life's varied stages. It can help you weather an economic downturn, prepare for unexpected expenses, make the most of opportunities and pursue your dreams.
Many people think they need to be wealthy to be financially healthy. That's not necessarily true. We've all heard of celebrities, professional athletes and lottery winners who burn through millions of dollars and find themselves nearly penniless and in debt.
Financial health really has to do with educating yourself, becoming financially literate and making thoughtful, informed decisions about money. It involves living within your means; learning to save for long-and short-term goals; understanding, managing and using debt wisely; and more.
To support your financial health, we offer a variety of personal finance tips each month in our blog here on bannerbank.com. You can learn ways to save money, build credit or cut down on debt. You can also find out about financing for other aspects of your life like buying a home.
Wherever you are on the journey of life, from starting college or a career to preparing for retirement, we have a blog for you. We even have content to help parents guide their children toward good savings habits. So, grab a cup of coffee or tea, settle in and get smart about your financial health. Here are a few titles to get you started:
In addition to our blogs, your banker can be a helpful resource as you advance your financial literacy. You'll want a financial expert you can talk to through life's stages and long before you're ready to make big financial decisions. And if you own or manage a business, we have all sorts of content to help you make strategic financial decisions. At Banner, we look forward to serving you every step of the way.